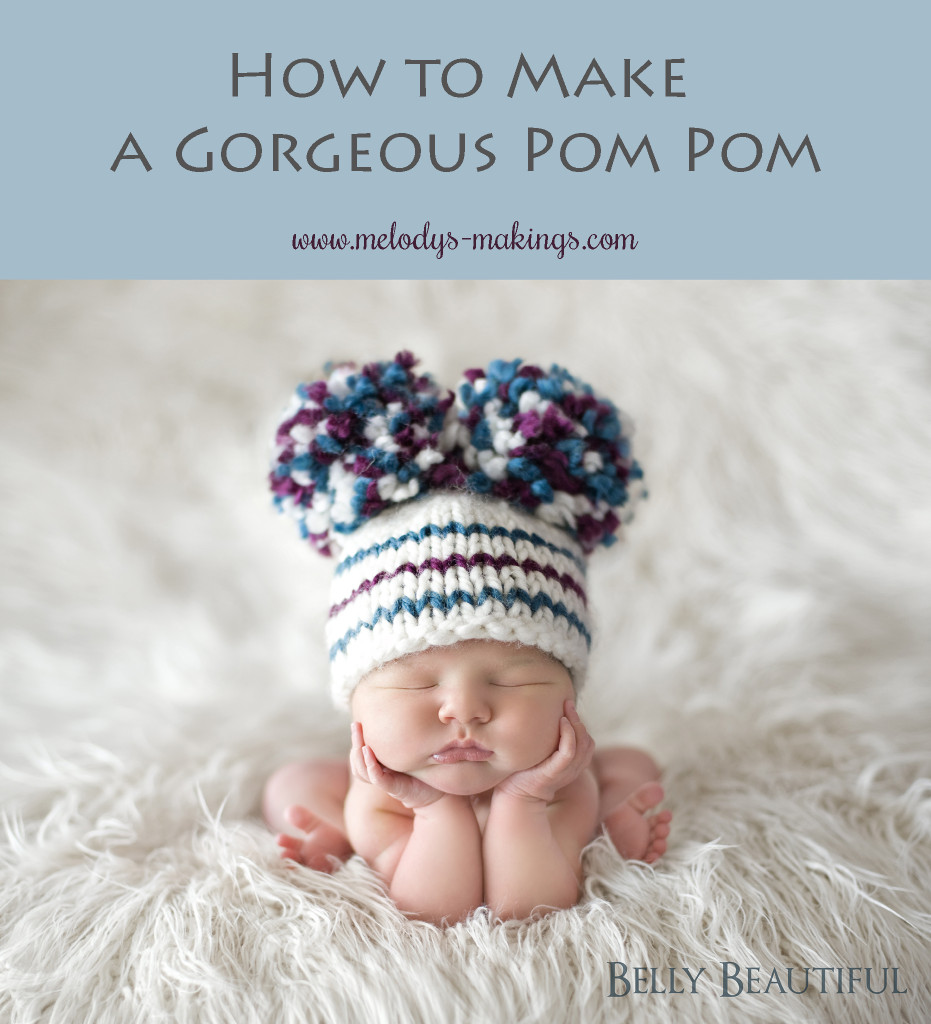 Because Pom Poms are simply such awesome knit or crochet project embellishments, I've really come to love a good old yarn puff.  Don't know how to make a pom pom yet?  Don't worry!  You're not alone.
I've had crafters who have been knitting or crocheting for years come to me asking if I use a pom-pom maker or if there's another way…..and there is!  All you need is some yarn, a pair of scissors, and two hands 🙂
Check out this video for an in-depth look at how to create the perfect pom pom, or scroll through the photos below.
Step One:
Wrap your yarn around your fingers a number of times.  Want to know a secret?  If you're looking to make a bigger pom pom, wrap around more fingers or an object like a cell phone.  If you're looking to make a smaller pom pom, use less fingers.  If you like a full, firm pom pom, wrap your yarn around more times.  If you're looking for a flimsier floppier pom pom, wrap less times.
If you're using one of my knit or crochet patterns, I'll always be sure to include how many fingers to wrap around and the number of wraps needed to achieve the same look as I've created in my photos.
Step Two:
Cut a piece of yarn approx. 12 inches (30.5cm) in length and lay it out flat.  Carefully slip your yarn off of your fingers and lay it on top of the piece you just cut.  Be sure to keep the loops all lined up and center the whole thing in the middle of that yarn.
Step Three:
Using the piece of yarn you just cut, tie a knot around the center of the yarn loops as tightly as possible.  You might want to borrow someone's finger to help you make a tighter knot if you have one around.
Step Four:
Being sure to keep the piece of yarn you used for tying out of the way (you'll use this to secure the pom pom to your knit or crochet project later), cut all of the loops on one side of the pom pom.  Repeat for the other side.
Step Five:
Trim the ends of the pom pom to your desired length making sure they're even all the way around.